Message regarding COVID 19 (coronavirus) pandemic
The Springfield Housing Authority is committed to doing everything we can to ensure the health and well-being of our residents and staff. To help prevent the further spread of the COVID-19 the SHA offices will close to the public until further notice.
SHA will receive annual or interim recertification documents via drop box or mail for processing during this timeframe; Public Housing residents and HCV program participants may contact staff via telephone and/or e-mail for assistance during this timeframe.
Interim Recertifications will be accepted DAILY during this closure to assist in timely rent determinations for families who have lost income.
Springfield Housing Authority will provide additional updates as further guidance is provided by Federal, State and/or Local officials.
Public Notice: Office Closure Due to COVID-19
SHA Operations Information
COVID-19 Transition to Reopening Plan

For additional information:
Centers for Disease Control
Illinois Department of Health
Sangamon County Department of Health
Find Shelter
- Helping people facing homelessness find resources in their communities
Applications for Affordable Housing (formerly known as Public Housing) are accepted Mondays & Tuesdays from 8:30-11:30 am or 1:00-4:00 pm.

Applications for the Housing Choice Vouchers Program (formerly known as Section 8) are accepted only on Tuesdays from 8:30 - 11:30 am and 1:00 - 4:00 pm.

Due to COVID-19, the SHA is currently accepting on-line applications
Click here to apply online.
Springfield Housing Authority is inviting you to a scheduled Zoom meeting.
Topic: SHA Board of Commissioners Meeting (February 2021)
Time: Feb 22, 2021 05:00 PM Central Time (US and Canada)
Every month on the Fourth Mon, until Dec 27, 2021, 11 occurrence(s)
Feb 22, 2021 05:00 PM
Mar 22, 2021 05:00 PM
Apr 26, 2021 05:00 PM
May 24, 2021 05:00 PM
Jun 28, 2021 05:00 PM
Jul 26, 2021 05:00 PM
Aug 23, 2021 05:00 PM
Sep 27, 2021 05:00 PM
Oct 25, 2021 05:00 PM
Please download and import the following iCalendar (.ics) files to your calendar system.
Monthly:
https://us02web.zoom.us/meeting/tZ0tdO2rpj0qGd0m3oHvEI4KZDawDNArFEMN/ics?icsToken=98tyKuGhrjguGdyTsBqORpx5AojCLOnxiCFfjacNkUzqKzZ2S1fdDMZDJZZRMcr2
Join Zoom Meeting
https://us02web.zoom.us/j/89034386039?pwd=M0ZudVBJdWVRQU5IdGJxZWE2S1JxUT09
Meeting ID: 890 3438 6039
Passcode: 656981
One tap mobile
+13126266799,,89034386039#,,,,*656981# US (Chicago)
Dial by your location
+1 312 626 6799 US (Chicago)
Meeting ID: 890 3438 6039
Passcode: 656981
Find your local number: https://us02web.zoom.us/u/kds4hJM2I8
MISSION STATEMENT
The Springfield Housing Authority is the primary leader in providing quality affordable housing to individuals and families, while encouraging partnerships necessary for residents to develop self-sufficiency and to be productive members of the community.
A Message from Jackie L. Newman,
Executive Director
Welcome!!
The Springfield Housing Authority is "changing lives one key at a time" and we are proud of the service that we provide to the affordable housing community within the City of Springfield and surrounding areas. The need for affordable housing continues to grow, and the SHA is working diligently through public and private partnerships in addressing this growing need.
I am excited about our newest RAD 28 Unit Project Conversion of Lincolnwood Estates. It is ready for leasing and applications are being taken as listed above.
The Springfield Housing Authority is always looking at ways in which we can make the lives of those we serve -- better. For the next few years the Springfield Housing Authority has adopted as its theme: HOPE (Housing, Opportunity, People, and Empowerment). Our goal is to "grow" housing through new construction and partnerships with affordable housing developers; "advocate" on behalf of clients for public policies and laws that do not have an adverse impact on the constituents we serve; and "preserve" current housing stock that is already designated as affordable.
Again, welcome and enjoy navigating through our website!!!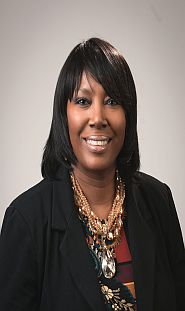 The Springfield Housing Authority (SHA) proudly serves the Springfield and surrounding community by providing affordable housing to a broad range of persons, inclusive of but not limited to, senior citizens, individuals, families, persons with disabilities, etc.