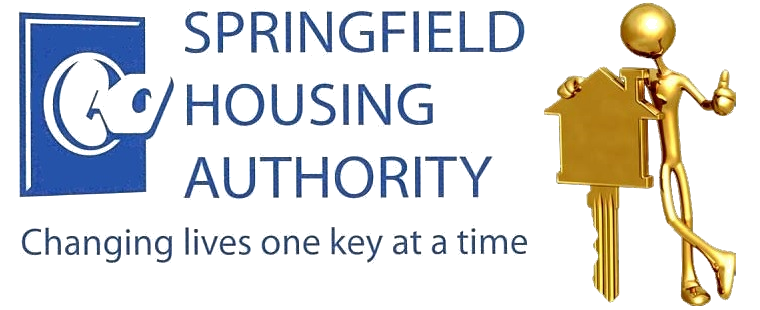 Career Opportunities
Welcome to the Springfield Housing Authority's Career Opportunities page!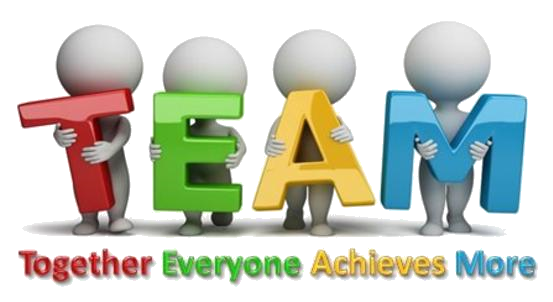 Who We Are:
The Springfield Housing Authority (SHA) is an Equal Employment Opportunity employer. The SHA team consists of a diverse workforce consisting of approximately sixty-three (63) full-time employees and two (2) part-time employees, committed to our mission of providing decent, safe, and sanitary housing at an affordable cost for low and moderate income families and individuals. We are dedicated to providing well-managed, well-maintained, and high quality housing. Our focus is to build communities and neighborhoods which promote self-sufficiency. The administrative support staff, housing professionals, and maintenance staff all contribute to fulfilling this mission and provide outstanding service to our community.
Rewards of Employment:
SHA employees enjoy a rewarding, challenging, and professional environment in addition to a healthy work life balance. Employees are afforded the opportunity to learn from experienced housing professionals, complete training, and continue educational goals in order to grow professionally and achieve their maximum potential.
Benefits:
The Springfield Housing Authority offers a competitive total compensation package which includes the following benefits to eligible employees:
Vacation:

| | |
| --- | --- |
| Up to 5 years | 12 days annually |
| 5-10 years | 15 days annually |
| 10-15 years | 18 days annually |
| Over 15 years | 24 days annually |

Holidays:

SHA observes fourteen (14) paid holidays.

Sick Leave:

Employees earn one (1) day of sick per month.

Health Insurance:

Health, dental, vision, and prescription insurance is currently provided through Blue Cross Blue Shield. The effective date for new hires who elect coverage shall be the first day following a sixty (60) calendar day waiting period. The employee pays a tax deferred co-payment through payroll deduction and SHA contributes 90% of the individual premium. All employees electing insurance are enrolled in a health reimbursement account for repayment of qualified medical expenses with tax-free funds. A voluntary pre-tax flexible spending plan is also available for out-of-pocket medical, dental, and vision expenses.

Life Insurance:

Life insurance is provided at two (2) times the employee's salary effective the first day of the month following a six (6) month waiting period. Additional life insurance is available to purchase.

Retirement Plan:

SHA contributes 11.5% of an employee's salary to a 401(a) governmental retirement plan at the end of their probationary period. A 457(b) plan is available for voluntary employee enrollment and contributions.

Employee Assistance Plan:

An employee assistance plan is available to all employees.
Open Positions:
View our open positions by clicking on the link(s) below:
How to Apply:
You can now apply online by clicking on the Open Positions you are interested in above.
After viewing the Job Description, click the

'Apply Here'

link.
If this is the first time you are applying using our online job application, you will need to create an account and enter an e-mail address and Password.
After your account has been established, you may click on the My Jobs tab to see the positions available.
You can then click on the My Account tab and import your resume from LinkedIn, upload it from a saved document on your computer, or manually enter your personal information. Please ensure the application is fully complete and submit for review.
This application will be saved and may be used to apply for future job openings. Online applications are stored on a secure site. Only authorized employees and hiring authorities have access to the information submitted.
You may also print and submit a paper application here.
SHA is committed to providing a safe and drug-free workplace. Candidates are required to successfully complete pre-employment testing and background checks, have a valid driver's license, remain insurable, and maintain residency in Sangamon County within 1 year of hire.
Section 3 Program:
The Springfield Housing Authority is committed to providing quality housing and economic opportunities for our residents as well as other qualified low and very low income persons who permanently reside in Sangamon County. Individuals are strongly encouraged to apply as part of SHA's Section 3 Program. The Section 3 Program is a provision of the Housing and Urban Development Act of 1968 that helps foster local economic development, neighborhood economic improvement, and individual self-sufficiency.
Questions or Assistance:
Equal access to programs, services, and employment is available to all persons. Those applicants requiring reasonable accommodation to the application and/or interview process should contact Human Resources at (217) 753-5757, ext. 280 or e-mail to: wendym@sha1.org.
Equal Employment Opportunity Statement:
The Springfield Housing Authority is an equal opportunity employer and prohibits unlawful discrimination based on race, color, creed, sex, age, national origin, physical handicap, disability, medical condition, or ancestry, or any other consideration made unlawful by federal, state, or local laws.